Your smile tells people a lot about you, and it is a big contributor to the first impression you make on others. You should have a smile that you are confident to share with others. At Gateway Dentistry Group, we understand the value of a strong and confident smile, and we are proud to offer Invisalign in Grande Prairie to our patients as an innovative method of aligning their teeth.
What Issues Are Caused by a Misaligned Bite?
If you have a misaligned bite, it can cause several issues, including jaw pain, dry mouth, tooth sensitivity, headaches, and chipped teeth. When you visit Gateway Dentistry Group looking for orthodontic treatments, our dentist will examine your bite to determine if you are a viable candidate for Invisalign near you.
What Benefits Does Invisalign Offer?
When you opt for Invisalign, you will benefit from a realigned bite, alleviating your painful symptoms. Additionally, Invisalign offers benefits such as:
A discreet treatment option
No dietary limitations
Fewer visits to our dental clinic
Clear and removable aligners
None of the discomfort associated with the metal wires and brackets associated with traditional braces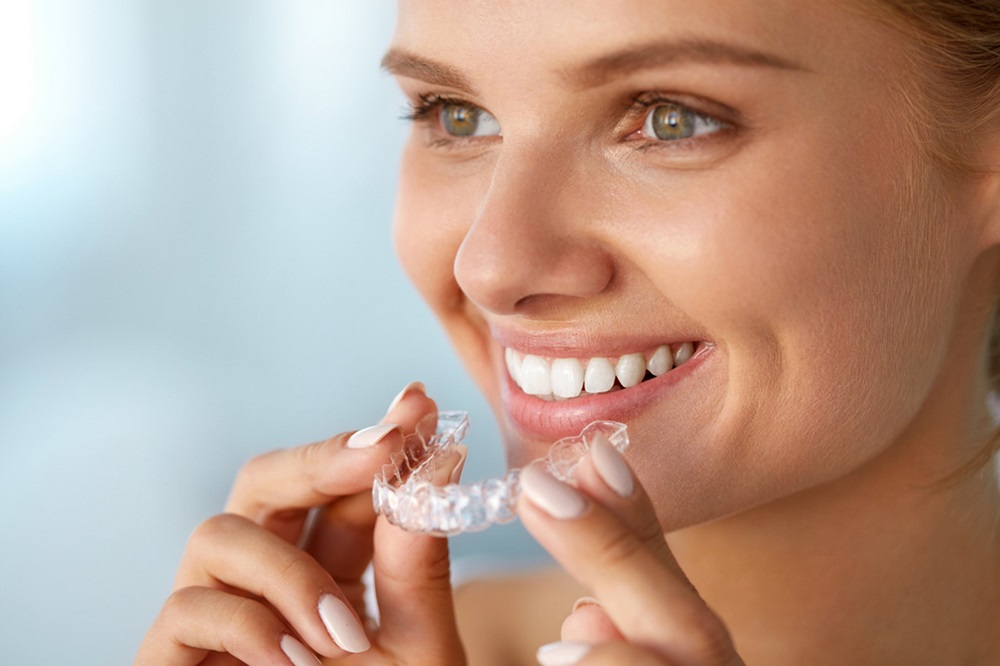 What is the Invisalign Process?
When you visit Gateway Dentistry Group to begin your Invisalign treatment, our dentist will take several three-dimensional radiographs of your teeth so that they can map out your entire personalized treatment plan from start to finish.
Our dentist will then provide you with a series of customizable, clear aligners that need to be worn for 22 hours per day and only taken out for cleaning and eating. Every one to two weeks, you will have to switch out your aligners to slowly push your teeth into the correct position. You must visit our dentist at Gateway Group Dentistry once every couple of weeks so that they can monitor your progress and ensure that your treatment is going as planned.
Looking for Invisalign Near You?
If you require orthodontic treatment but aren't interested in the frustration and pain that comes along with traditional metal braces, then you may want to consider Invisalign in Grande Prairie, AB. If you think that Invisalign may be the right fit for you, please do not hesitate to contact our team at Gateway Dentistry Group. We cannot wait to get you started on your journey to a healthy, confident smile!