Dental crowns are caps that completely cover and protect your teeth while enhancing the overall appearance of your smile. The most common type of dental crown is made of porcelain. This kind of dental crown looks very natural and is also durable. At Gateway Dentistry Group, we are happy to provide our patients dental crowns in Grande Prairie, AB.
What is the Purpose of Dental Crowns?
Dental crowns are custom-made to fit the shape, size, and color of your teeth. Our dentist uses dental crowns near you for a wide range of reasons, such as:
Support: dental crowns are commonly used to hold other dental restorations in place, such as dental bridges
Cosmetic: if a tooth is chipped or stained, a dental crown can improve its appearance while also providing it with protection
Strength: a dental crown can provide strength to a tooth that has been damaged
Protection: dental crowns protect already weak teeth from cracking or breaking
If you would like to learn more about dental crowns in Grande Prairie, AB, please get in touch with our team of dental professionals at Gateway Dentistry Group.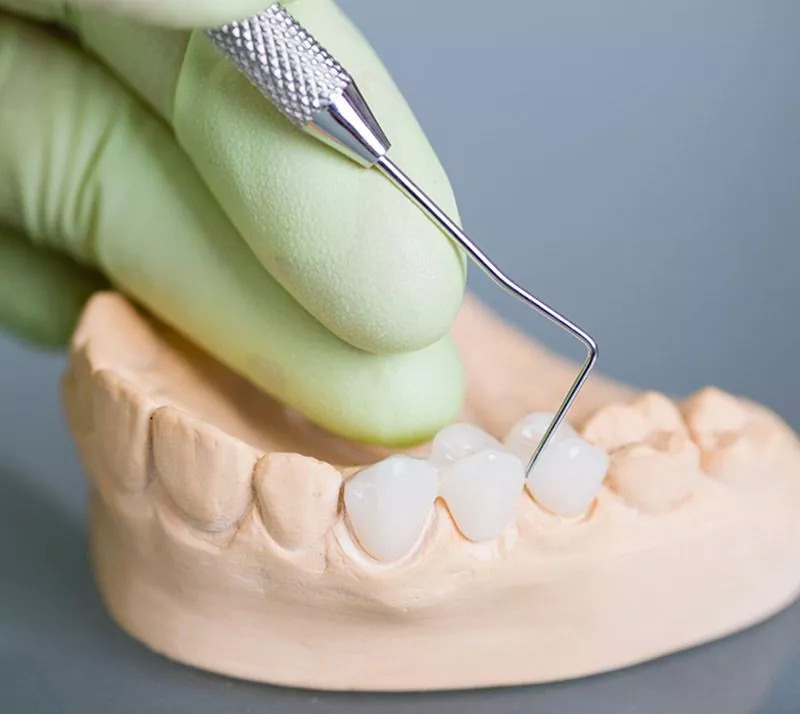 What is the Process for Receiving Dental Crowns?
Before going forward with the treatment, our dentist will examine your tooth thoroughly. If it is determined that getting a dental crown is in the best interest of your oral health, the process will begin with our dentist administering local anesthesia to ensure that you do not feel any pain. They will then prepare your tooth by shaving it down and removing some enamel to make space for your custom-made crown. After this, our dentist will take impressions of your tooth. The impressions will be delivered to a dental laboratory, where your permanent crown will be created. This process can take up to two weeks, and you will be fitted with a temporary crown in the interim.
Once your custom crown is ready, our dentist will use a special cement to place the crown in your mouth and make any necessary adjustments to ensure that it fits naturally and comfortably in your smile. Your new dental crown will last you for upwards of fifteen years with the right care and attention.
Interested in Dental Crowns Near You?
If you would like to know more about dental crowns and determine if they are the right option for you, please contact us at Gateway Dentistry Group. We are happy to provide our patients with dental crowns in Grande Prairie, AB.