If you have missing teeth, you are likely feeling self-conscious about the appearance of your smile. Luckily, our team at Gateway Dentistry Group has a solution for you. We offer dental implants in Grande Prairie, AB, as an excellent, durable, and natural-looking way to restore your smile.
What Are Dental Implants?
Dental implants are permanent tooth replacements. Dental implants have three main parts: a titanium screw that is surgically implanted into the jawbone, a porcelain dental crown, and an abutment that connects them.
Dental implants are a very popular dental restoration because of their long-lasting and natural qualities. Dental implants can be used to replace one or multiple missing teeth.
What is the Dental Implant Procedure?
There is a lot of preparation and planning involved in the placement of dental implants. Here is what you can expect:
Planning: the process will begin with our dentist near you examining your jaw and teeth and taking several x-rays to determine the density and strength of your jawbone. If it is determined that you are a viable candidate for dental implants in Grande Prairie, AB, our dentist will then decide where each implant will be placed in your gums.
Installation: after numbing the affected area, our dentist will create an incision in your gums so that they can reach the jawbone and drill a hole into it. They will then insert your dental implant post.
Integration: once your implant post or posts have been placed, you will have to go through a process known as osseointegration, which is a period of several months in which your jawbone fuses to the posts.
Support: once your implant posts have been accepted as a part of your anatomy, our dentist will place the porcelain crowns over them; completing the restoration and providing you with a stunning smile.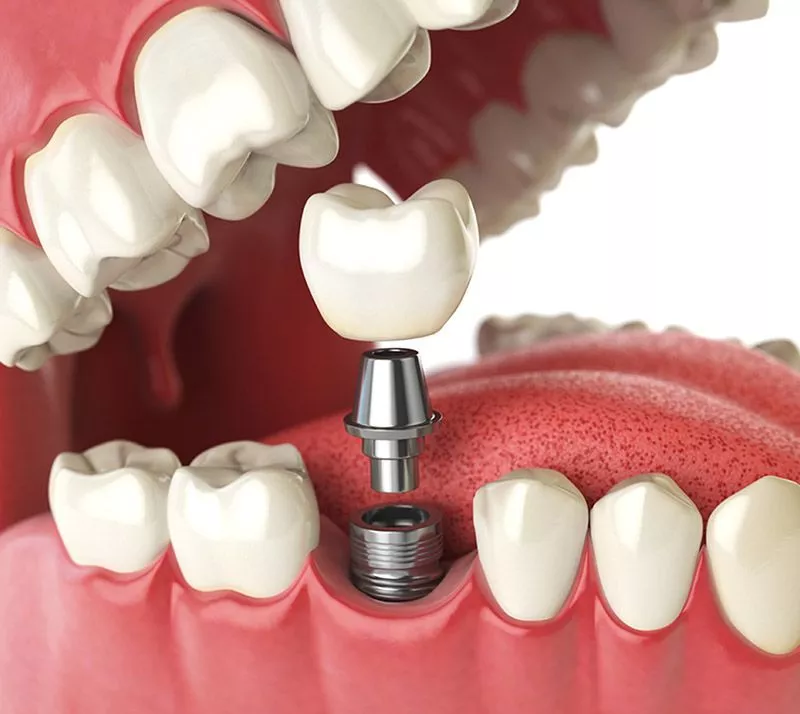 Taking Care of Your Implants
Dental implants are known for being extremely durable, and with the proper care, they can last you as long as your natural teeth. If you would like to get the most out of your implants, you should:
Brush your teeth twice a day for at least two minutes
Floss each night
Drink lots of water
Visit our team for a professional dental cleaning and checkup at least once every six months
Interested in Dental Implants Near You?
If you would like to learn more about this popular and innovative restorative method, please contact our team at Gateway Dentistry Group. We are happy to provide our patients with dental implants in Grande Prairie, AB, so that they can get back a smile they love. Please get in touch with us to book your appointment today!