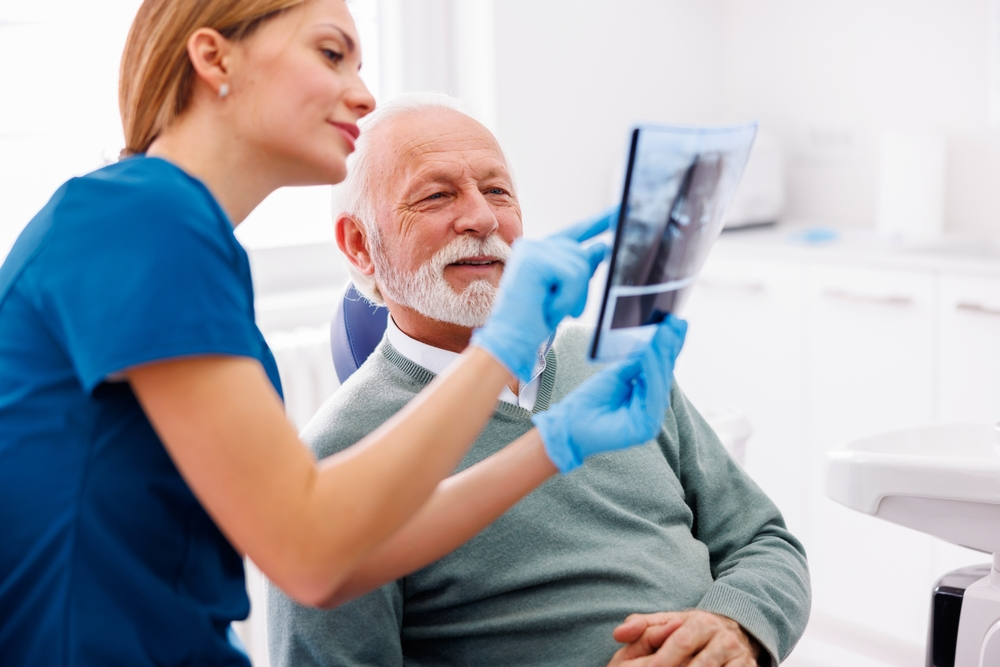 Dental health is critical at every age. That importance increases as we get older, and so can the need for help with everyday functions. At Gateway Dentistry Group, we provide dental services for dementia patients and seniors in long-term care at their location. We offer this special assistance for seniors so they can have healthy smiles. Let's learn more about oral health in seniors and how our geriatric dentistry can help.
The Importance of Geriatric Dentistry
Seniors living in nursing homes have extra care needs that can make certain dental health issues more common. Motor difficulties can get in the way of proper brushing and flossing. Health conditions and the medicine taken to relieve them can also change how the mouth works. Long-term care residents and other seniors have a higher risk of developing symptoms such as:
Dry mouth
Teeth discoloration
Gum disease
Root decay
Misaligned bite
Stomatitis, or tissue inflammation underneath dentures
Oral health in seniors also has a link to these medical issues:
Heart disease
Pneumonia
Diabetes
Helping Long-Term Care Patients Take Care of Their Teeth
As a family member or caregiver of a nursing home patient, you can assist them in maintaining their oral health. Encourage them to keep their mouth clean and ensure they have regular dentist appointments. They may need help with brushing and flossing because of motor or intellectual challenges. An electric toothbrush and flosser can improve cleaning for people who have difficulty using standard cleaning tools. If the patient has dentures, make sure they get cleaned every day.
Long-term care patients may also need help getting to their dental appointments. Seniors need dental checkups every six months or as recommended by their dentists. The nursing home staff should schedule these appointments and arrange transportation if possible. Long-term care staff can also request our geriatric dentistry services where we come to the patient instead of them coming into the office.
How We Can Help
Dr. Bazinet, one of the experienced dentists at Gateway Dentistry Group, helps nursing home patients stay in top oral health. She can work with their care teams to promote good dental hygiene habits and check the patient's mouth. When nursing home patients visit our practice, they can also receive services such as:
Sedation Dentistry: Our sedation services help patients with dementia and other cognitive conditions feel at ease during their procedures. We will coordinate with their doctors to find a treatment that works with their medication.
Cleanings and Examinations: We will also keep patients' teeth clean and in optimal health during their regular appointments. Our professional cleanings ensure all parts of the mouth have no plaque or tartar and can be done in-office or at their location.
Schedule an Appointment or Request Nursing Home Dental Services
Let us help you keep your smile bright and healthy. We welcome you to call us at 1-780-539-3555 for more information or to schedule an appointment online. Please let us know whether you want to visit our office or have us come to your facility.
Related Resources: