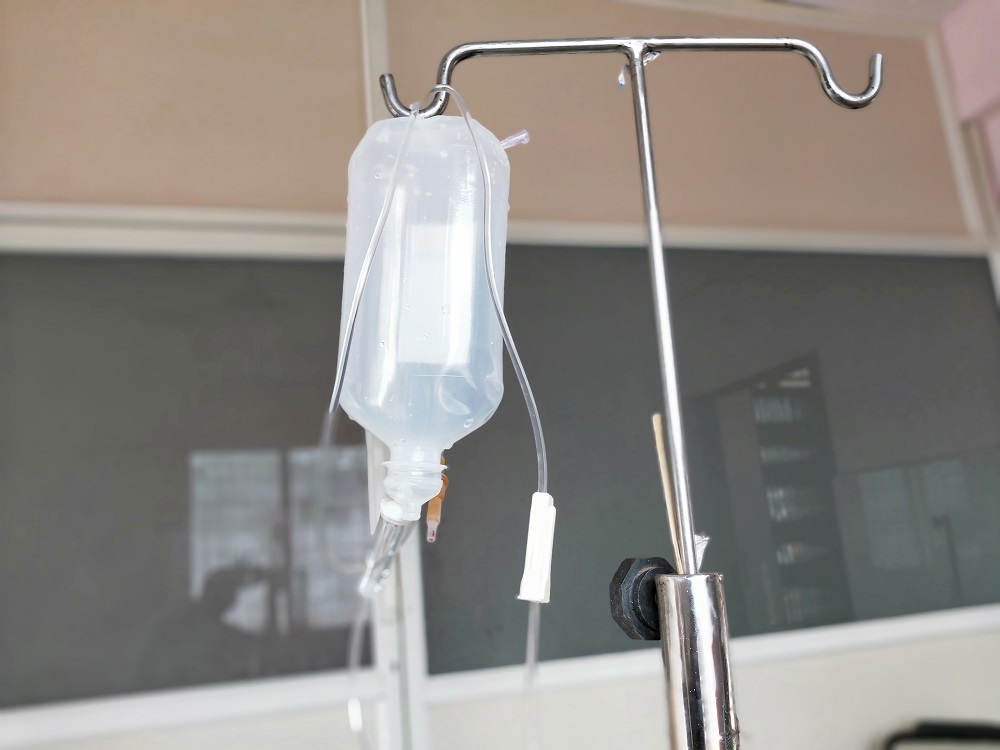 You're not the only one who experiences anxiety before visiting the dentist. When going to the dentist in Grande Prairie, whether for a routine cleaning or for a different kind of treatment, many individuals feel a bit anxious. You might have dental anxiety if your apprehension prevents you from visiting the dentist frequently and goes beyond merely being mildly upsetting.

You've come to the right place if you're looking for relief from dental anxiety. The goal of IV sedation dentistry is to put you to sleep and help you unwind while having dental work done. 
Read this blog to find out more! 
What is IV Sedation Dentistry?
Each person may experience dental anxiety differently. Depending on how anxious you are about going to the dentist, you might feel everything from mild trepidation to intense discomfort, fear, and even panic. 
Unfortunately, dental anxiety frequently prevents many people from going to the dentist, which can lead to more issues in the future. 
How Does IV Sedation Work?
IV sedation is a fantastic option if you are terrified of needles, the dentist, or dental treatments. Your dentist near you might also suggest using this kind of anesthetic if you need to have difficult root canals, implants, or extractions performed. You may also select IV sedation if you need multiple dental procedures but have dental anxiety.
In both cases, the same level of conscious sedation is achieved. In order to make sure that you do not have a negative reaction to the sedative, the dentist will continuously check your pulse and oxygen levels. You will also have your blood pressure taken both before and after the surgery. You might have some post-procedure drowsiness. Have a family member or friend drive you home because of this. It's also a good idea to take the entire day off so you can get enough rest.
Is IV Sedation Dentistry Right for You?
Your dentist can assist you in determining whether IV sedation is a proper option for you. Receiving IV sedation can help you if you have:
Dental phobia

An acute gag reflex

Difficulty feeling comfortable or numb

Delicate teeth

Serious oral problems
Benefits of IV Sedation
The advantages of sedation dentistry in Grande Prairie are numerous and include:
Calms anxious dental patients during their visit

In comparison to oral sedation, IV sedation is more efficient and dependable. 

For people who have difficulty choking during dental treatments, IV sedation is preferable.
How to Prepare for IV Sedation Dentistry
Your dentist will go over all the required actions you need to take to get ready for your appointment if they decide that IV sedation is a good option for you. Generally speaking, IV sedation is advised if you:
At least six hours prior to your treatment, refrain from eating or drinking anything, including water.

Plan a ride to and from your appointment with a driver. 

Put on loose-fitting clothes with cuffed sleeves.

If you use any oral medications, let your dentist know before the appointment.
Looking to Gather More Information?
If you need to have complicated root canals, implants, or extractions done, your dentist might also advise using this kind of anesthesia. If you have dental anxiety and need to have several dental operations done, you may also choose IV sedation. To learn whether sedation dentistry near you or analgesic treatment is best for you, speak with your dentist about it. Inform your dentist during your appointment whether you are taking any medications, whether they are prescribed or over-the-counter.
For free, unbiased advice on the condition of your oral health, get in touch with Gateway Dentistry Group by giving us a call.