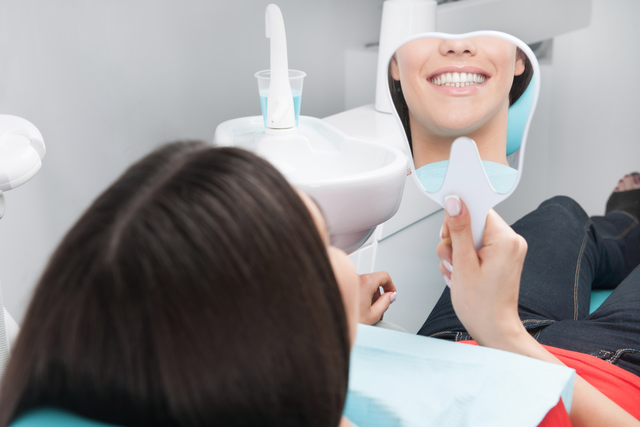 You may be familiar with the term dental implants, but did you know that receiving this treatment is one of the best ways to fully restore your smile? This process is surgical in nature and involves multiple appointments. Though it can be costly, this treatment is extremely effective, and you'll be able to get back to your daily routine, including eating and laughing freely, in no time.
At our local dental clinic, we provide dental implants near you. To book a consultation and learn more about this service, please get in touch with our staff today. They'll be happy to assist you with whatever you need.
The Importance of Restorative Dentistry 
Receiving dental implants from a dentist in Grande Prairie is considered a means of restorative dentistry because the overall function of your smile is remedied. Often, restorative treatments can blur the lines of cosmetic dentistry too. When you obtain even a single implant, the gap in between your teeth is addressed simultaneously, thereby improving the aesthetic of your smile too.
A single implant is made up of 3 distinct components, and they are described below:
Implant screw – The implant screw acts is an artificial replacement for the root of your tooth. Constructed of titanium, a biocompatible material, it is implanted directly into your jawbone. Your bone and the screw will fuse, eventually creating a very firm foundation that supports the rest of your smile.
The abutment – The abutment is simply the piece that connects the screw to the prosthetic that sits on top of the structure. It is also designed from titanium. Sometimes, the screw and abutment are placed in the same surgery; other times, it is placed during the second surgery alongside the prosthetic.
The prosthetic – The prosthetic is the only visible part of the entire implant. It fills in the space left behind by your missing tooth. You may receive a dental crown or an artificial tooth. Each one is fabricated from porcelain or ceramic since they will appear more natural and won't stand out amongst your other teeth.
Keep in mind that, if you're suffering from bone deterioration, infection, or are an avid smoker, you may not be eligible for this process. Talk to your dentist for more information.
Why Consider Dental Implants 
Dental implants are one of the most successful treatments when it comes to missing teeth. Other alternatives include receiving a dental bridge or partial or complete dentures. No solution is perfect, and the treatment that your dentist advised is based on a variety of factors like your own preferences, the degree of care that you require, and how healthy your mouth is.
That said, here are some reasons why you should seriously consider dental implants:
You can treat them like natural teeth. You can clean them and eat with them just like your original teeth.
Stops bone loss from occurring. The stimulation that occurs because of the screw fusing with your jawbone helps prevent a loss of bone density, encouraging growth instead.
They're durable. If you take care to prioritize your dental hygiene, your implants can last you a lifetime.
Provide support. Your remaining teeth won't shift, and your overall smile will have good support, which is crucial when it comes to biting and chewing.
Stops facial sagging. Because they prevent premature bone loss, as a result, dental Implants also help preserve the shape of your face. You'll look younger!
Boosts your self-esteem. You won't feel embarrassed to talk to friends or coworkers. Instead, you'll have a new smile you can be happy to show off.
Prevent periodontal disease and infection. When you're missing a tooth, this can invite more bacteria to gather in the empty space. If left unattended, it can evolve into gum disease or cause an infection to develop, which is a separate problem in and of itself.
Book an Appointment with our Dentist Near You Today! 
At Gateway Dentistry Group, we provide dental implants in Grande Prairie. So, if you're on the hunt for a reliable restorative treatment, look no further than our dental practice. Our capable, friendly team is here to welcome you into our family and walk alongside you on your unique oral health journey.
Give us a call, send us an email, or feel free to stop by our location in person and speak with one of our staff members to get started.