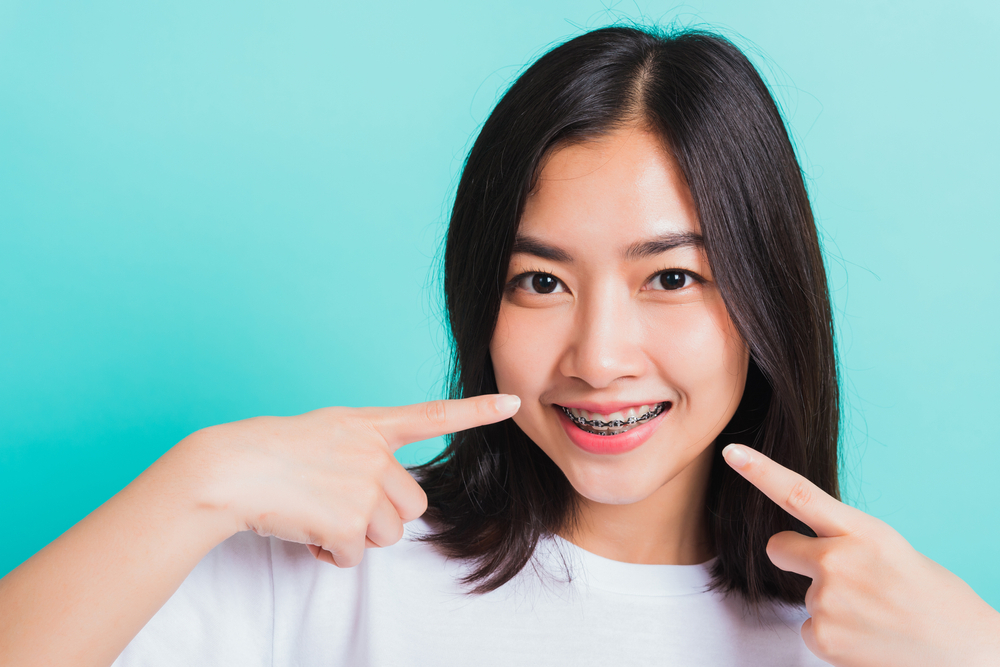 We see you decided to go with braces, which offer a lifetime of benefits. Now, it's up to you and your dentist to help keep your teeth healthy throughout the process, as flossing and brushing your teeth with braces introduce a few new techniques that may come with a minor learning curve. Lucky for you, our dentists work with your orthodontist to ensure your orthodontic and dental care is taken seriously. What are some tips to keep your braces clean, as well as your teeth? Here are a few excellent all-around methods for maintaining a healthy smile with braces:
Limit Your Go-To High-Acid Foods and Drinks
Whether you're with or without braces, eating or drinking anything with a high acid content can lead to loss of tooth enamel. Here are a few examples of high-acid foods and drinks:
Alcohol
Milk
Soda
Caffeinated drinks
Rice
Bread
Citrus fruits
While you don't need to eliminate citrus foods from your diet entirely, you should significantly reduce how much, and how often, you consume them.
Avoid Your Favorite Sticky Foods and Nuts
Gooey, sticky foods may be delicious, but they can wreak havoc on your braces. To keep your brackets and wires pristine, do your best to avoid these foods:
Chewing gum
Gummy bears
Caramels
Taffy
Licorice
Toffee
Other gummy types of candy like Starburst
You'll also want to avoid nuts, but for another reason — the orthodontists we coordinate with have shared that nuts and other hard foods can break braces free from your teeth. Don't wind up making an unnecessary trip to your orthodontist. Instead, try to do without these foods for as long as you're wearing braces. If you like to snack on trail mixes, try replacing them with another snack item, like carrots and hummus.
Up Your Flouride Game
Since braces can speed up causes of tooth decay, you'll need to fight back with fluoride. Make sure your toothpaste contains it, and use mouthwash with fluoride every time you brush. If you're unsure about what toothpaste or mouthwash to use for your dental health and braces, feel free to ask our dentists or hygienists, as we can double-check with your orthodontist for their recommendation.
Practice Your Techniques for Brushing With Braces 
Before your orthodontist gave you braces, they likely gave you a lot of information about flossing and brushing your teeth with braces, as they can trap food behind your wires and limit brushing angles, which is why it's crucial you follow your orthodontist's instructions. If you need a refresher though, our dentists or hygienists can offer tips to keep your braces clean that match your orthodontist's recommendations. Here are a few ways to care for your dental and orthodontic health when brushing:
Remove all elastic bands before you brush. They can limit where the brush can reach.
Use an interdental brush. These tiny brushes fit underneath wires and can effectively get to hard-to-reach spots. They can also help dislodge food. These brushes are inexpensive and are available anywhere tooth care products are sold, so make sure to have a supply on hand.
Keep up your flossing routine. It's as important as ever to keep or develop this habit.
Brush the braces just as thoroughly as you do your teeth, coming from all angles.
Use an electric toothbrush. With all that's going on in your mouth, it's good to have a toothbrush that's working extra diligently when you brush.
Brushing your teeth with braces can be a little tricky, but it's not for too long, and the rewards will absolutely be worth it. Plus, you have a support team in not only your orthodontist but also your dentist and hygienist — both ready to work with one another to ensure you have the knowledge and tools to care for your braces and teeth. And, you may even develop a few excellent dental habits, like flossing twice a day! Need to schedule your sixth-month dental cleaning for you and your braces?
Contact
Gateway Dentistry Group to make your appointment today!