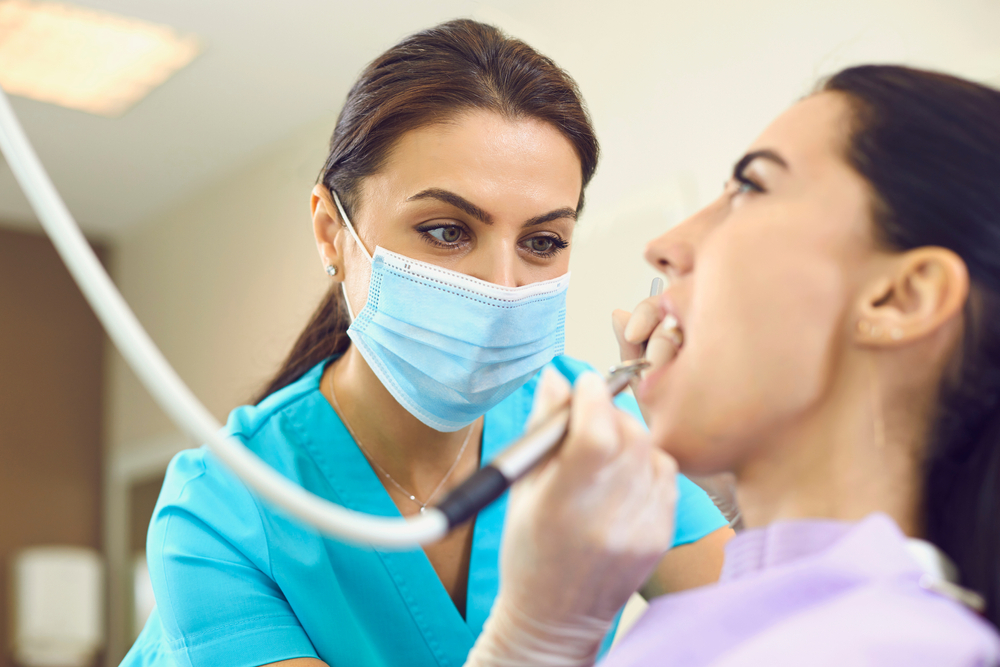 We've heard a lot about plaque over the years and how it's one of the primary sources of tooth decay and gum disease. Your dentist in Grande Prairie will certainly confirm it.
In fact, walk into any Grande Prairie dental clinic and you'll most likely see posters and handouts describing plaque and the damage it can cause!
What is Plaque? 
It's a sticky and colourless bacterial film that forms along your gum lines and on your teeth. Everyone has it! The growth of plaque is a natural, ongoing process. It's nearly impossible to see without the help of special stains that respond to it. Ask your dentist in Grande Prairie for tips on how to spot plaque.
Effects of Tartar on Your Teeth and Mouth
Some types of plaque can cause tooth decay, while others can lead to gum disease or bad breath. Tooth decay leads to cavities, while gum disease (gingivitis, periodontitis) can cause puffy, red and sensitive gums that may bleed. If periodontitis is not treated, gums may degenerate and recede to the point where teeth are no longer well anchored, loosen and fall out. In fact, adults over 35 lose more teeth to gum disease than to cavities!
What is Tartar? 
When plaque is not removed, it can lead to tartar, which is a hardened deposit of calcium and phosphate crystals within the plaque—also known as calculus. It often appears as yellow or brown deposits above the gum line and between the lower front teeth. Tartar removal can be tricky to do on your own – it's often best to schedule a dental cleaning.
How Do I Remove Plaque And Tartar From My Teeth?
The best way to control plaque and tartar is to brush your teeth for two minutes at least twice a day after meals, and floss at least once a day, preferably just before going to bed. What you put on your toothbrush also matters! Use toothpaste that contains fluoride and anti-tartar ingredients like pyrophosphates for best results.
See Your Dentist If Your Plaque And Tartar Persist 
It's also important to schedule at least two professional cleanings a year at a Grande Prairie dental clinic. Take the time to check with your hygienist or dentist in Grande Prairie to see if your plaque removal techniques are effective.
Do you have more questions regarding plaque or tooth and gum health? Contact us at Gateway Dentistry! At Gateway Dentistry we are a full-service Grande Prairie dental clinic, providing everything from tooth cleaning to emergency surgery. Call us today for an appointment!