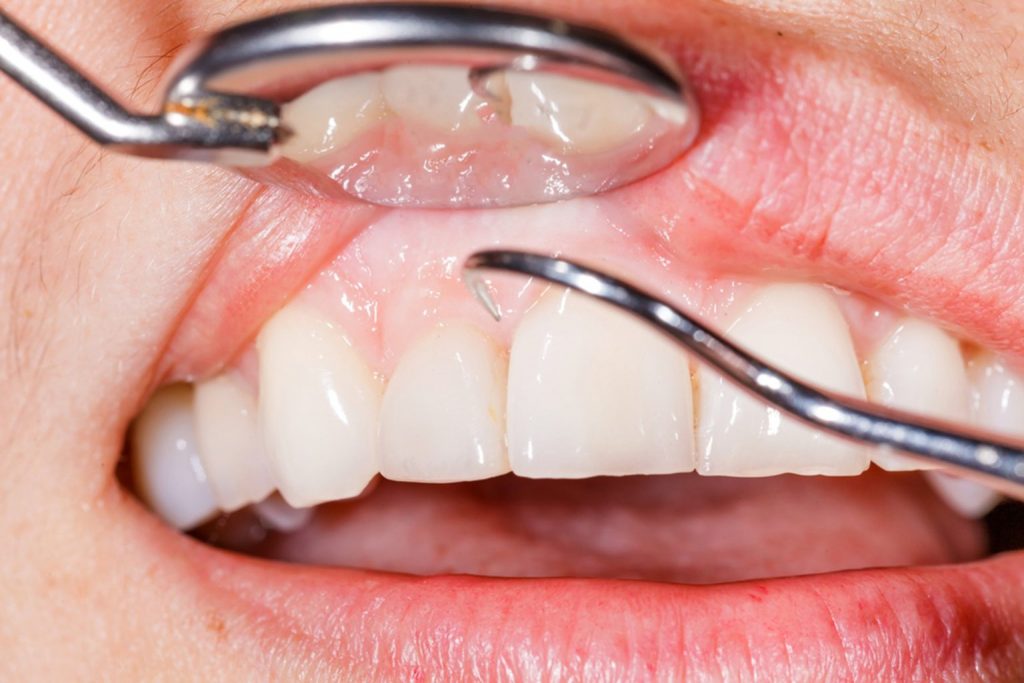 Seeing a general dentist for your regular dental checkups is an excellent way to keep up with your oral health. However, extra help from a specialist may be needed for certain issues. Do you struggle from frequent or severe bouts of gum disease? Has your dentist mentioned soft tissue grafts or dental implants? These dental concerns and more can be addressed when you visit a periodontist.
In this post, we'll discuss some of the critical benefits of seeing a periodontist so you can decide if seeing this dental specialist is the right choice for you and your teeth and gums.
What Is a Periodontist?
Although dentists and periodontists have similar educational backgrounds, a periodontist pursues further training to gain special understanding about the gingiva, or gums. Periodontists focus on diseases, conditions and other issues that affect the gums.
Although they receive the same standard doctorate in dentistry as a general dentist, an aspiring periodontist must complete an additional degree and specialized training. Also, to serve as a specialist in this field, they continually train to remain up-to-date with the most current technologies and best practices of care. All this adds up to at least three additional years of training post-dental school to qualify them to provide specialized periodontal services to patients.
Key Benefits of Seeing a Periodontist
If you require the specialized skills of a periodontist, most dentists will recommend this course of action if they feel it's needed. Here are some of the main benefits you'll receive from visiting a periodontist:
Addresses Advanced Cases of Gum Disease: Gum disease, or periodontal disease, is a pervasive condition that can aggressively attach to your gingival tissue. When left untreated, it can cause a considerable amount of damage to your entire oral health system, causing issues like chronic oral infections and adult tooth loss. Periodontists provide treatment for complex and advanced cases of gum disease.
Provides Specialized Treatment for Gums: If gum disease infection takes hold, inflammation in pockets between your teeth and gums may require special attention. Periodontists specialize in a deep cleaning procedure called scaling and root planing to ensure your teeth get cleaned beneath the gum line.
Prevents Tooth Loss: Infections below the gumline can cause irreparable damage to tissues in the gum pocket. If this occurs, a periodontist can treat this with a procedure called root surface debridement. This treatment is more invasive than scaling and root planing, as it actually removes tissues that are damaged, controlling the spread of infection and promoting healing. If performed in time, this action can prevent the infection from causing tooth loss.
Replaces Missing Teeth: In cases where you lose one or more teeth due to disease or trauma, a periodontist can provide you with dental implants. Their detailed understanding of the structure of your teeth, gums and jaw bone make them an ideal choice if you need dental implant surgery.
When You Should See a Periodontist
If you're wondering if you should see a periodontist, keep in mind that periodontists focus on the gums — their treatments are more precise and complex than what's provided by a general dental practitioner. So, if you have an aggressive form of gum disease, you will benefit from a periodontist's expert level of knowledge.
Other procedures and surgeries periodontists provide include:
Cosmetic gum shaping
Flap surgery
Make an Appointment at Gateway Dentistry Group to See a Periodontist
If you're struggling with gum inflammation and other signs that point to periodontal disease, you may require the expertise of a periodontist. We invite you to schedule a consultation with our periodontist at Gateway Dentistry Group. Our periodontist can evaluate your condition, assess your needs and recommend an appropriate treatment plan that's right for your unique situation.