Having a radiant, bright smile that you can confidently share with others is important to your overall self-esteem and well-being. If you have been looking in the mirror lately and have been unsatisfied with the appearance of your smile, you may want to consider teeth whitening near you. When done correctly, teeth whitening is a safe and effective way to enhance your smile. At Gateway Dentistry Group, we are happy to provide our patients with teeth whitening in Grande Prairie, AB.
What Causes Tooth Discoloration?
Tooth discoloration occurs for many reasons and is more common than you may think. Tooth discoloration is a natural part of aging but also occurs due to:
Smoking and chewing tobacco
Poor oral hygiene practices
Excessive consumption of dark-colored beverages, including coffee, tea, and soft drinks
Certain prescription medications
How Does Teeth Whitening Work?
When you visit Gateway Dentistry Group for teeth whitening near you, our dentist will examine your teeth to determine if you are a viable candidate for teeth whitening. While, in most cases, teeth whitening is an effective way to enhance smiles, not everyone can get this treatment. For instance, those who have highly sensitive teeth, who are younger than the age of sixteen, or who have previous dental restorations should not get their teeth whitened.
If our dentist near you determines that you are indeed a good candidate for teeth whitening, they will apply a gum guard to your mouth to protect your gums before adding the whitening gel to your teeth. They will then shine a special light on your teeth that will activate the peroxide in the agent, effectively bleaching your teeth. The entire process will take anywhere from a half-hour to one and a half hours.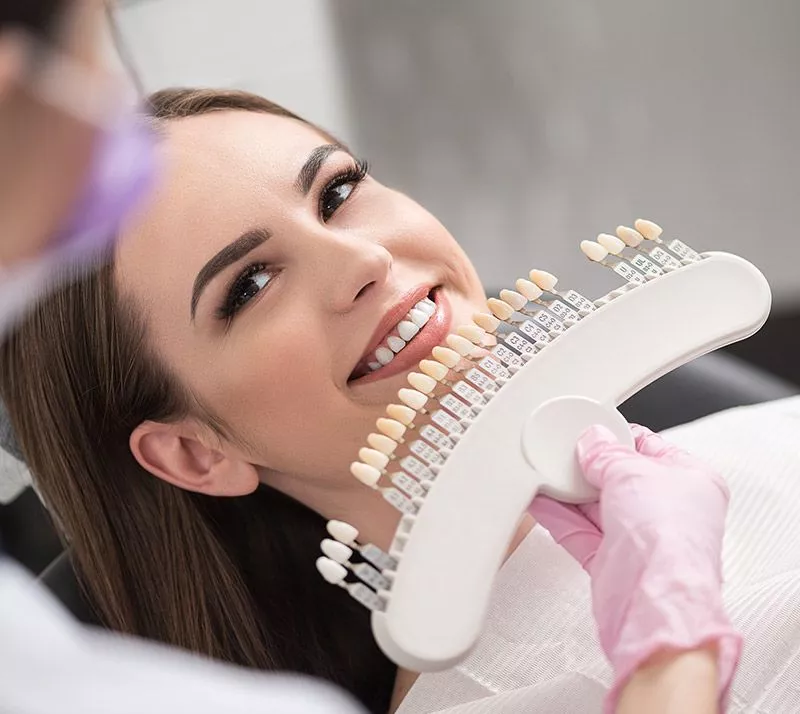 What Benefits Come with Professional Teeth Whitening?
While there are multiple options for over-the-counter teeth whitening in Grande Prairie, AB, the safest and most effective way to get your teeth whitened is through a dentist. When you choose professional teeth whitening, you will benefit from:
Fast and consistent results
Enhanced self-esteem
Safe and effective application
How to Keep Your Smile Shining
While teeth whitening treatment is effective, it does not last forever. To get the most out of your treatment, be sure to:
Brush twice a day for at least two minutes
Rinse your mouth with water or an antibacterial mouthwash after each meal
Quit smoking
Visit Gateway Dentistry Group for touch-ups
Avoid dark-colored foods and beverages
Interested in Teeth Whitening Near You?
Our team at Gateway Dentistry Group is proud to offer our patients teeth whitening in Grande Prairie, AB, as a safe, quick, and effective way to make their smiles shine. Please contact us to schedule an appointment today!